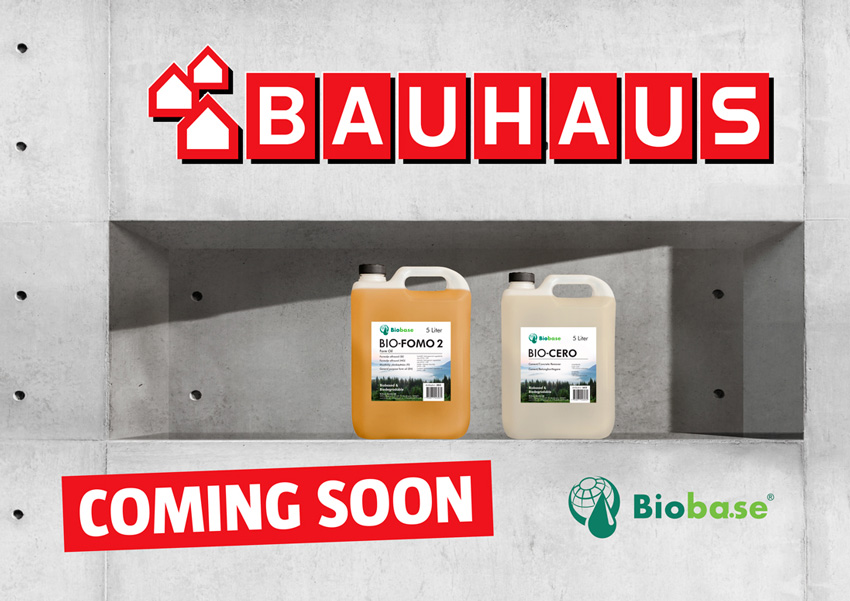 Biobase Sweden AB have signed an agreement with Bauhaus Sweden and Norway.
We are proud to announce that our products can soon be purchased at Bauhaus stores in Sweden and Norway.
Soon consumers are able to purchase BIO-FOMO 2 (form oil) and BIO-CERO (concrete remover) in store and online at Bauhaus.
BAUHAUS is one of Europe's leading construction department store chains and has 270 department stores in 19 countries (Austria, Croatia, Czech Republic, Denmark, Estonia, Finland, Germany, Hungary, Iceland, Norway, Slovenia, Bulgaria, Spain, Sweden, Switzerland, Turkey, Luxembourg, Slovakia and the Netherlands). BAUHAUS was established in Sweden in 1997 and is today the market leader in the construction goods trade with its 22 department stores on the Swedish market. BAUHAUS is headquartered in Mannheim, Germany, where the company's first building department store was inaugurated in 1960.