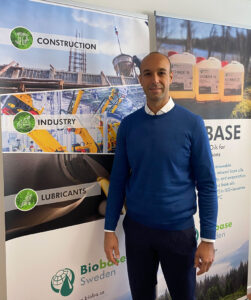 Peter Kaali, with a PhD in Polymer Technology from KTH, has a long experience within the industry.
Before coming to Biobase Sweden AB he held the position of Global Product Manager (Lubricants & Chemicals) at Volvo Construction Equipment.  Before that he worked at Nynas AB as Technical Marketing Specialist.
Peter will work with  Biobase Sweden AB entire product portfolio and be part of the team to develop our market globally.