BIO-BASE
Performance Base Fluids
BIO-BASE is a series of bio-based low viscosity base fluids for industrial lubricants with characteristics similar to naphthenics (high solvency) but also very high VI, high biodegradability, and excellent response to antioxidants.
Compatible with most of conventional base oils, plasticizers, additives, and sealant materials.
The products are compliant with:
REACH (EU), UK-REACH, TSCA (USA), and DSL/NDSL (Canada).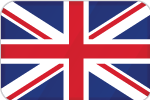 Product series data sheet
Features:
Optimal solvent power for a variety of applications
Excellent lubricating properties
High viscosity index
High oxidation stability
Low pour point
Bio-based content ≥98%
Negative carbon footprint
Copyright 2023 © All rights Reserved. Design by Anton Fouquet