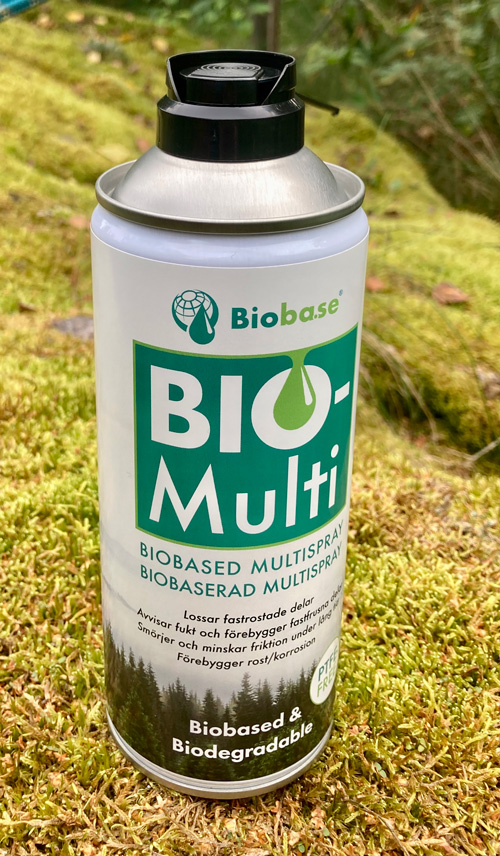 We welcome BIO-Multi, the newest addition to our product portfolio.
BIO-Multi is a unique bio-based, biodegradable and PTFE-free multi-purpose toolkit in a can for professionals.
Displaces moistures, lubricates, loosens seized and rusted mechanisms. Protects against humidity and prevents flash rust.
Very high penetration capability that leaves a thin film, protecting metals against corrosion. Highly water repellent, reduces friction and releases screw connections.
Fluid down to -25°C.
Non-flammable and with nitrogen gas (N2) as propellant, no harmful effect on the ozone layer or the climate.